HAND-PAINTED PERSONALISATION ON ITALIAN LEATHER
This custom service is offered by designer Stacy Chan London and is as easy as 1, 2, 3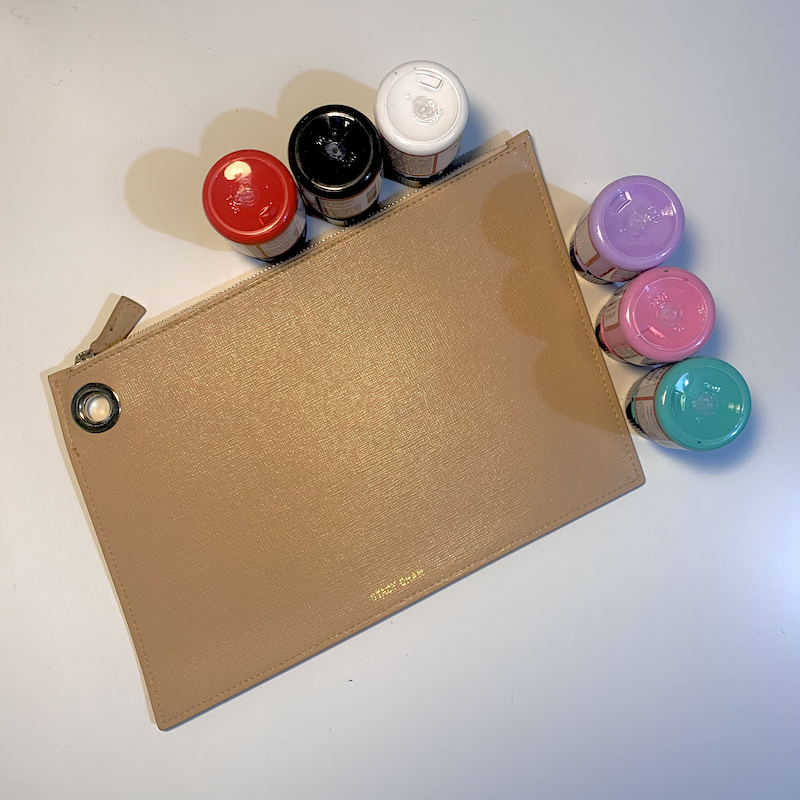 1. DISCUSS YOUR PAINT OPTIONS
After your purchase, Stacy will contact you to help you choose from 12 paint colours with photos.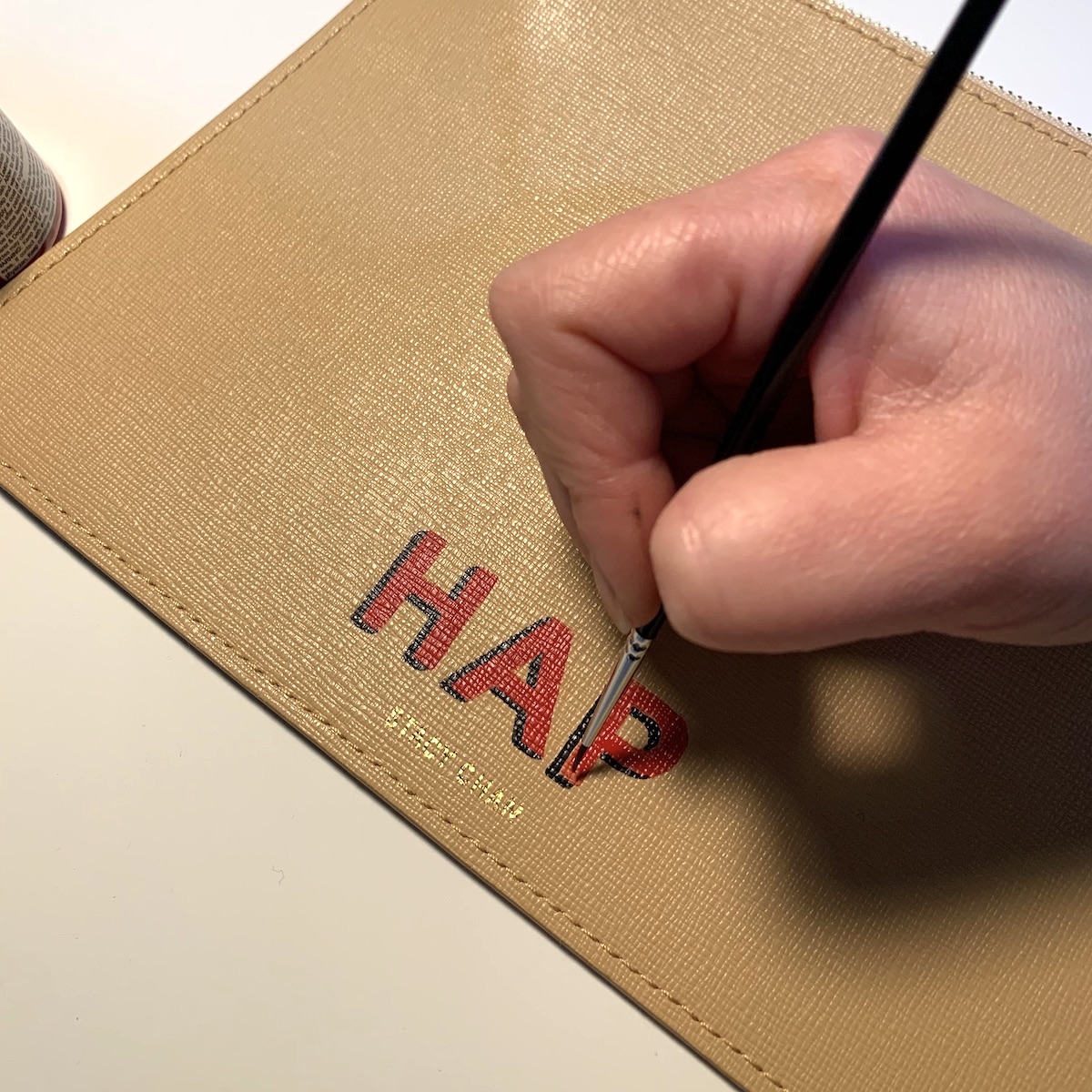 2. OUR DESIGNER PAINTS YOUR MONOGRAM
Your monogram is expertly hand-painted by Stacy with specialist paint for leather and finished with sealant.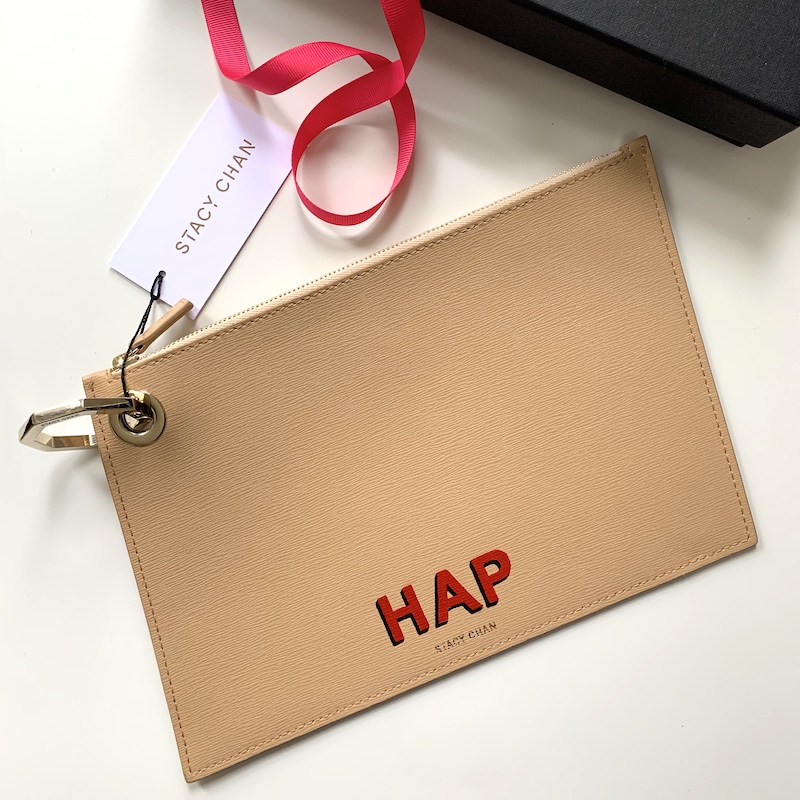 3. YOUR PERSONALISED ITEM IS DELIVERED
Your new personalised item arrives in a white cotton dust bag via tracked delivery and you love it!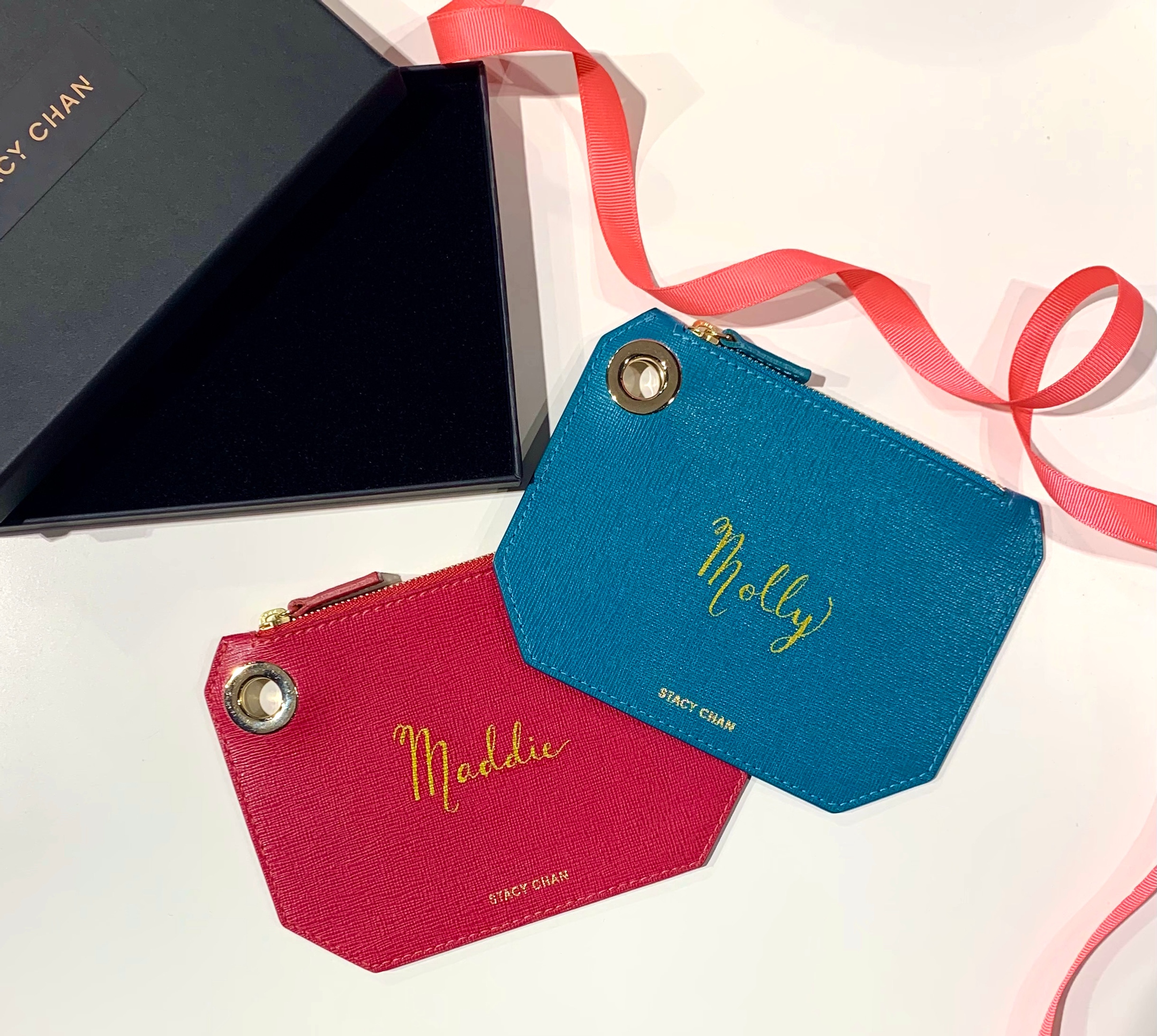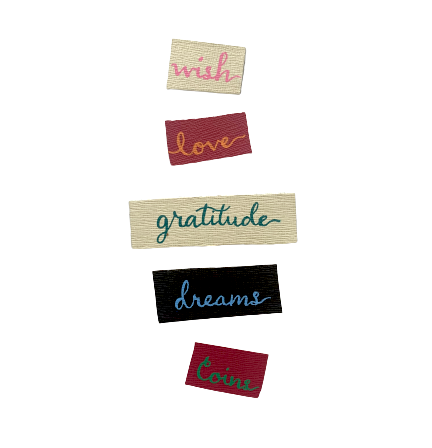 NEW PAINTED CALLIGRAPHY
Say more with the newest addition to Stacy's personalisation feature. Choose to have your name or a special word on our Italian leather handbags or pouches.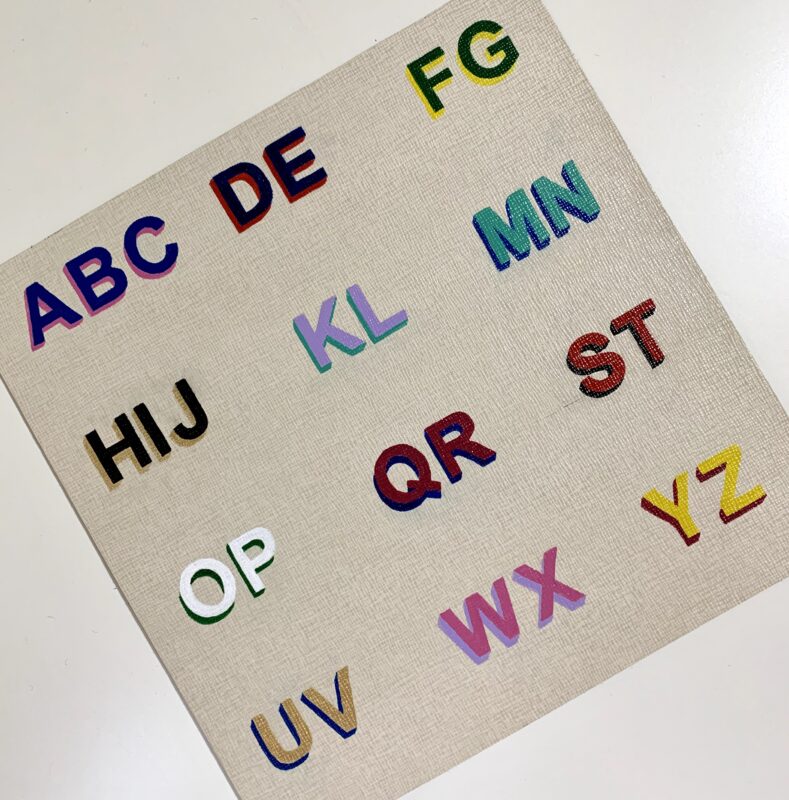 How long does monogramming take?
Typically, this service adds two days to your normal order time. If you have chosen expedited delivery at checkout, then Stacy can place a rush on this. Please contact us to discuss before selecting expedited delivery.
I'm not sure which colours to choose. Can you help me decide?
After placing your order, Stacy will get in touch within 24 hours to discuss your paint colour preferences. She can suggest accent colours if you have one colour in mind, or suggest colour pairings to achieve the look you want. See the Monogram Gallery below for some inspiration.
How long will my painted monogram last?
Stacy hand-paints your monogram with multiple coats of leather paint before adding two additional coats of sealant. This ensures a long-lasting result and we have not had any customers return to us with paint issues since we started offering this service a few years ago. However, we expect that nothing will last forever, so please contact us if you ever have any issues with your monogram.
Can I return my item after monogramming?
All of our monogram orders have been received with delight and we expect that you will love your new personalised item as well. However, personalised items are not eligible for return. If you have any questions or doubts about your order, please feel free to reach out to us via chat/email and we would be happy to help!
MONOGRAM GALLERY
Take inspiration from our other creative customers or choose a unique colour combination all your own