INDEPENDENT.
SUSTAINABLE.
LUXURY.
PLATFORM began as a concept boutique in the heart of London. We grew from a tiny pop-up store with only 5 designers to a larger store featuring over 20 brands from fashion and accessories to home and art.
With more and more customers asking where they could find our brands after we closed, it was time to bring our in-store experience online. Our website gives us the opportunity to bring together even more designers while use the same selection criteria of sustainability, quality and distinct design.
We are so excited to be able to help you, our customers, discover even more emerging designers online and in store.
STACY CHAN
FOUNDER & MANAGING DIRECTOR
Originally from New York, Stacy comes to fashion/retail from a non-traditional background. After a decade working in finance in New York, London and Geneva, Stacy decided to pursue her passion for accessories and launched her own Italian leather handbag label all made in Italy.
After joining a few pop-ups that she felt did not align with her vision of quality and design, Stacy founded PLATFORM, where she is proud to champion and support the growth of independent brands and artists.
Hannah De Villa
SOCIAL MEDIA
Meet Hannah, a business management graduate, who infuses her passion for content creation and fashion into the lively community at PLATFORM.
Immersed in the dynamic atmosphere, she's gleaned invaluable industry insights while collaborating closely with visionary designers. Through this, she's delved into the fascinating narratives behind each designer, igniting her drive to not only tell their stories but also to champion sustainable practices for all.
Stacy Anderson
BRAND LIASON
Stacy is a Multimedia Design graduate and has been in the Fashion industry for 20 years as a commercial model. Her love for the fashion industry and design are a perfect combination for her role as Brand Liason.
Analysing current trends related to the fashion industry and its consumers as well as in ethical fashion which has the potential to dominate the fashion industry in near future.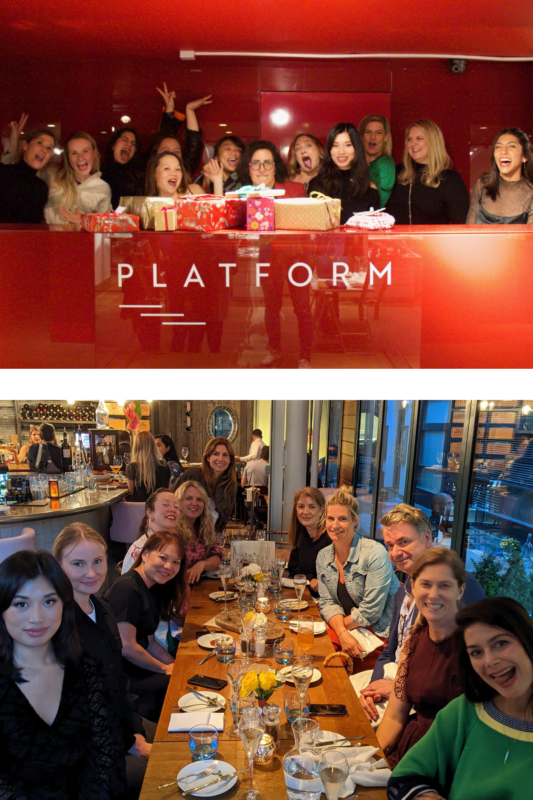 OUR DESIGNERS
IN STORE EXPERIENCE
One of the unique aspects of PLATFORM is that we are truly a collaborative community of designers. That means when you come to our store, on any given day, you will meet a couple of our designers who will not only help you with their own collection, but also with the collections of other designers.
We support each other and work together to tell you the story behind each brand, and in doing so, strive to bring you the best possible in-store experience possible. Our designers look forward to meeting you in store soon!
SUCCESS IS A COLLABORATION
WE DO THIS WITH OUR AMAZING BRANDS & CUSTOMERS
VISIT OUR LONDON FLAGSHIP
P L A T F O R M
28-32 St. Christopher's Place
London W1U 1NU
Open everyday
Mon to Sat: 10am - 6:30pm
Sun: 11:30am - 5:30pm